Do you know you can use your account just like a calling card?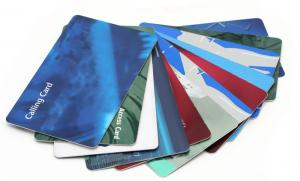 If you couldn't be bothered with "VOIP" you can use your account the old fashion way just like any other calling cards. There is no technical knowledge required, no setup, no software required. And we do not charge any connection fee, no flag fall, no service fee and no contract.
The following are direct calling card access numbers.
Access numbers in Australia.
Adelaide: (08) 72003404
Brisbane: (07) 31037338
Canberra: (02) 61006284
Campbelltown: (02) 46025105
Gold Coast: (07) 56683564
Hobart: (03) 61446556
Melbourne: (03) 90140713
New Castle: (02) 40134413
Shepparton: (03) 48005114
Sunshine Coast: (07) 53133528
Sydney: (02) 80111993
Perth: (08) 61026334
Perth: (08) 63641397
Wagga Wagga: (02) 59081328
Wollongong: (02) 42106160
Access numbers in New Zealand.
At the prompt please enter 123# first for all NZ access numbers below:
Auckland: +6498870602
Christchurch: +6436670320
Wellington: +6448870244
Access numbers in Singapore.
Access number in United Kingdom.
Instructions:
Dial the above access number, at the prompt, please enter your clickncallnow userid + # key. Once pin accepted you will hear your account balance and you are prompted to enter the phone number to call. Just punch in the phone number followed by the # key. Phone number format is: Examples calling Sydney 02xxxxxxxx, calling UK 44xxxxxxxxxx.
You can also press * to disconnect the call and make a follow on call.
Please remember clickncallnow calling card has no flagfall, no connection fee, no disconnection fee, no monthly fee, no admin fee, no service fee, per minute billing, live call history displayed, best sound quality with unbeatable rates.