Download recorded phone conversation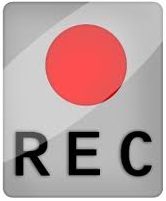 There are plenty of reasons why recording a phone call might be useful for your business or personal purposes (common examples are for phone interviews, recording that important moment, for educational and/or legal use etc). Please note it is your responsibility to comply with laws relating to phone call recording. Here is some more info on this.
To record a phone conversation using Clickncall is quite easy. You can start recording during the conversation by pressing "##" on your phone's keypad when you are in a call. You can press "##" again to end the recording or simply hang up to end it. Please note recording can only start when the called party has answered the call.
There is a small storage fee for the audio recording. The actual cost of recording depends on the length of your recording. Just to give you some idea, if you record for 5 minutes it would be around 42 cents each time you download the audio file. You can right click on the "Download" link and choose "Save as ..." and save the file onto your local computer drive.
(If you start the recording but decide not to download the file from here there is no charge.)
Once recording is finished, you can find the audio file here available for you to download (in wav format). The exact cost of each audio file is listed below. The file name contains the phone number you have called so to help you identify the recording. If you have trouble downloading the file either because the file is too big or download times out please contact us for assistance.
Please note all audio recording will be automatically removed from our server after 15 days regardless they are downloaded or not.