Cheap calls to Switzerland with premium quality

Cheap international calls to SWITZERLAND

Local time in Zurich is 10:20 pm Wednesday.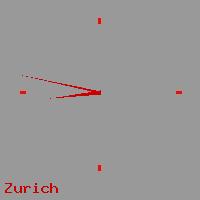 Make cheap International calls to Switzerland from 2.5 cents per minute with no connection fee, no hidden cost and no contract. You simply dial from your sip/VoIP phone to call your friends and family members in Switzerland. With ClicknCall you can drastically reduce your international calling expense and save. You don't even need any Internet connection to make cheap calls to Switzerland! You can use it just like a phone calling card by calling the local access numbers or the global access numbers.
---
You can make cheap international calls to Switzerland from Australia using our best quality VoIP services or use it just like an old-fashion calling card without any Internet connection.


Only 5 cents per SMS message sent to Switzerland mobiles from your web browser.
---
Call rates to Switzerland

Destination
Prefix
Rate (AUD)
Charge Unit
Switzerland - landlines
412
2.5 cents
per minute
Switzerland - landlines
413
2.5 cents
per minute
Switzerland - landlines
414
2.5 cents
per minute
Switzerland - landlines
415
2.5 cents
per minute
Switzerland - landlines
416
2.5 cents
per minute
Switzerland - landlines
418
2.5 cents
per minute
Switzerland - landlines
4171
2.5 cents
per minute
Switzerland - landlines
4191
2.5 cents
per minute
Switzerland - landlines
411
2.5 cents
per minute
Switzerland - mobile - swisscom
417704
58.2 cents
per minute
Switzerland - company access number
4158
58.2 cents
per minute
Switzerland - mobile - swisscom
417705
58.2 cents
per minute
Switzerland - mobile - swisscom
41774
58.2 cents
per minute
Switzerland - mobile - swisscom
41775
58.2 cents
per minute
Switzerland - mobile - swisscom
4179
58.2 cents
per minute
Switzerland - mobile - swisscom
4186079
58.2 cents
per minute
Switzerland - mobile - swisscom
4175
58.2 cents
per minute
Switzerland - mobile - swisscom
417780
58.2 cents
per minute
Switzerland - mobile - swisscom
417781
58.2 cents
per minute
Switzerland - prs
4174
58.2 cents
per minute
Switzerland - prs
4184
58.2 cents
per minute
Switzerland - prs
4187
58.2 cents
per minute
Switzerland - prs
4190
58.2 cents
per minute
Switzerland - mobile - swisscom
417703
58.2 cents
per minute
Switzerland - mobile - swisscom
417702
58.2 cents
per minute
Switzerland - mobile - swisscom
417701
58.2 cents
per minute
Switzerland - mobile - swisscom
417700
58.2 cents
per minute
Switzerland - mobile - sunrise
4186077
58.2 cents
per minute
Switzerland - mobile - sunrise
4186076
58.2 cents
per minute
Switzerland - mobile - sunrise
4177
58.2 cents
per minute
Switzerland - mobile - sunrise
4176
58.2 cents
per minute
Switzerland - mobile - salt
4186078
58.2 cents
per minute
Switzerland - mobile - salt
4178
58.2 cents
per minute
Switzerland - mobile - lycamobile
41779
58.2 cents
per minute
Switzerland - mobile - bebbicell
4179979
58.2 cents
per minute
Switzerland - mobile - bebbicell
4179978
58.2 cents
per minute
Switzerland - mobile - bebbicell
4179977
58.2 cents
per minute
Switzerland - voicemail fixed
41860
75.82 cents
per minute
---
Making cheap calls to Switzerland has never been easier! Call another country: