Cheap calls to Poland with premium quality

Cheap international calls to POLAND

Local time in Warsaw is 10:52 pm Wednesday.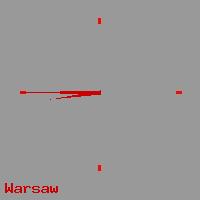 Make cheap International calls to Poland from 2 cents per minute with no connection fee, no hidden cost and no contract. You simply dial from your sip/VoIP phone to call your friends and family members in Poland. With ClicknCall you can drastically reduce your international calling expense and save. You don't even need any Internet connection to make cheap calls to Poland! You can use it just like a phone calling card by calling the local access numbers or the global access numbers.
---
You can make cheap international calls to Poland from Australia using our best quality VoIP services or use it just like an old-fashion calling card without any Internet connection.


Only 5 cents per SMS message sent to Poland mobiles from your web browser.
---
Call rates to Poland

Destination
Prefix
Rate (AUD)
Charge Unit
Poland - landlines
4865
2 cents
per minute
Poland - landlines
483
2 cents
per minute
Poland - landlines
482
2 cents
per minute
Poland - landlines
484
2 cents
per minute
Poland - landlines
4854
2 cents
per minute
Poland - landlines
4885
2 cents
per minute
Poland - landlines
4852
2 cents
per minute
Poland - landlines
4874
2 cents
per minute
Poland - landlines
4856
2 cents
per minute
Poland - landlines
48531
2 cents
per minute
Poland - landlines
4855
2 cents
per minute
Poland - landlines
4858
2 cents
per minute
Poland - landlines
4881
2 cents
per minute
Poland - landlines
4889
2 cents
per minute
Poland - landlines
481
2 cents
per minute
Poland - landlines
4859
2 cents
per minute
Poland - landlines
4868
2 cents
per minute
Poland - landlines
4894
2 cents
per minute
Poland - landlines
4895
2 cents
per minute
Poland - landlines
4891
2 cents
per minute
Poland - landlines
4861
2 cents
per minute
Poland - mobiles
4878
22 cents
per minute
Poland - mobiles
4890
22 cents
per minute
Poland - mobiles
48511
22 cents
per minute
Poland - mobiles
4860
22 cents
per minute
Poland - mobiles
4898
22 cents
per minute
Poland - mobiles
4851
22 cents
per minute
Poland - mobiles
4866
22 cents
per minute
Poland - mobiles
4869
22 cents
per minute
Poland - mobiles
4888
22 cents
per minute
Poland - mobiles
4879
22 cents
per minute
Poland - mobiles
48510
22 cents
per minute
Poland - mobiles
4850
22 cents
per minute
Poland - mobiles
48512
22 cents
per minute
Poland - mobiles
48513
22 cents
per minute
Poland - mobiles
48514
22 cents
per minute
Poland - mobiles
48515
22 cents
per minute
Poland - mobiles
48516
22 cents
per minute
Poland - mobiles
48517
22 cents
per minute
Poland - mobiles
48721
22 cents
per minute
Poland - mobiles
48722
22 cents
per minute
---
Making cheap calls to Poland has never been easier! Call another country: