How much does a call to India from Australia cost?
The cost of making a call to India from Australia is from 3.64 cents per minute with no hidden charges.
How can I make cheap calls to India from Australia?
The cheapest way to call India from Australia is by using a low-cost call service like ours. With our service, you can make great quality calls at the most competitive price to India for a low, flat rate starting from just 3.64 cents cents per minute. There are no hidden fees or charges, so you can enjoy clear, quality calls to your loved ones in India. You can check out Clickncall's cheap international rates to all countries.
Register now. Our service is easy to sign up for and offers crystal-clear call quality, making it the ideal solution for those looking for a budget-friendly way to stay connected with loved ones in India.

Cheap international calls rates

Local time in Calcutta is 11:44 pm Tuesday.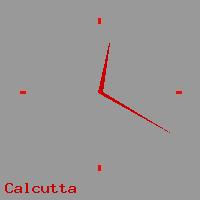 Make cheap International calls to India from 3.64 cents per minute with no connection fee, no hidden cost and no contract. You simply dial from your sip/VoIP phone to call your friends and family members in India. With ClicknCall you can drastically reduce your international calling expense and save. You don't even need any Internet connection to make cheap calls to India! You can use it just like a phone calling card by calling the local access numbers or the global access numbers.
---
You can make cheap international calls to India from Australia using our best quality VoIP services or use it just like an old-fashion calling card without any Internet connection.


Only 5 cents per SMS message sent to India mobiles from your web browser.
---
Call rates to India

Destination
Prefix
Rate (AUD)
Charge Unit
India
91
3.64 cents
per minute
India - hyderabad
9140
3.64 cents
per minute
India - mobiles
919
3.64 cents
per minute
India - mobile bsnl
9194
3.64 cents
per minute
India - mobiles
916
3.64 cents
per minute
India - mobiles
917
3.64 cents
per minute
India - mobiles
918
3.64 cents
per minute
---
Making cheap calls to India has never been easier! Call another country:
---
Making cheap calls to India:
Because our calls rates has no hidden charges like connection fees or expensive access numbers, ClicknCall is cheaper than calling cards to India that may advertise a lower rate. We also use premium connection so you can make crystal clear cheap calls to India.
You can also send cheap SMS to India delivered instantly.
How to call India

You don't have to dial 0011 when making cheap calls to India from Australia.
91 - country code for India
area code - 2 - 4 digit codes
phone number - 6 - 8 digits; area code + local number total 10 digits
Some of the area codes in India:
| | | | | | |
| --- | --- | --- | --- | --- | --- |
| Agra | 562 | Dhanbad | 326 | Meerut | 121 |
| Ahmadabad | 79 | Faizabad | 5272 | Nagpur | 712 |
| Allahabad | 532 | Hyderabad | 40 | Nasik | 253 |
| Amritsar | 183 | Indore | 731 | Patna | 612 |
| Asansol | 341 | Jabalpur | 761 | Pune | 20 |
| Bangalore | 80 | Jaipur | 141 | Rajkot | 281 |
| Bhopal | 757 | Jamshedpur | 657 | Surat | 261 |
| Bombay | 22 | Kanpur | 512 | Vadodara | 265 |
| Calcutta | 33 | Katwa | 3453 | Varanasi | 542 |
| Coimbatore | 422 | Lucknow | 522 | Vijayawada | 866 |
| Combay | 2698 | Ludhiana | 161 | Vishakhapatnam | 891 |
| Delhi | 11 | Madurai | 452 | Wardha | 7152 |
India telecommunications
The Indian telecommunications industry is the world's fastest growing telecommunications industry. Sweeping reforms introduced by successive Indian governments over the last decade have dramatically changed the nature of telecommunications in the country. The mobile sector has grown more than tenfold from 2001 to around 60 million subscribers by mid-2005. Whilst GSM technology still dominates, CDMA has quickly grabbed 23% of this market. The mobile industry should continue to boom. Fixed-lines, although not as spectacular as mobiles, is growing solidly. This report presents the key measures of this dynamic market and takes a general look at the development and direction of the market. As the fastest growing telecommunications industry in the world, it is projected that India will have 1.159 billion mobile subscribers by 2013.
In 1880, two telephone companies namely The Oriental Telephone Company Ltd. and The Anglo-Indian Telephone Company Ltd. approached the Government of India to establish telephone exchanges in India. The permission was refused on the grounds that the establishment of telephones was a Government monopoly and that the Government itself would undertake the work. In 1881, the Government later reversed its earlier decision and a licence was granted to the Oriental Telephone Company Limited of England for opening telephone exchanges at Kolkata, Mumbai, Chennai (Madras) and Ahmedabad and the first formal telephone service was established in the country.28 January 1882, is a Red Letter Day in the history of telephone in India. On this day Major E. Baring, Member of the Governor General of India's Council declared open the Telephone Exchange in Kolkata, Chennai and Mumbai. The exchange at Kolkata named "Central Exchange" was opened at third floor of the building at 7, Council House Street. The Central Telephone Exchange had 93 number of subscribers. Bombay also witnessed the opening of Telephone Exchange in 1882.
In 1975, the Department of Telecom (DoT) was separated from P&T. DoT was responsible for telecom services in entire country until 1985 when Mahanagar Telephone Nigam Limited (MTNL) was carved out of DoT to run the telecom services of Delhi and Mumbai. In 1990s the telecom sector was opened up by the Government for private investment as a part of Liberalisation-Privatization-Globalization policy. Therefore, it became necessary to separate the Government's policy wing from its operations wing. The Government of India corporatised the operations wing of DoT on 1 October 2000 and named it as Bharat Sanchar Nigam Limited (BSNL). Many private operators, such as Reliance Communications, Tata Indicom, Vodafone, Loop Mobile, Airtel, Idea etc., successfully entered the high potential Indian telecom market.
After 1995 the government set up TRAI (Telecom Regulatory Authority of India) which reduced the interference of Government in deciding tariffs and policy making. The DoT opposed this. The political powers changed in 1999 and the new government under the leadership of Atal Bihari Vajpayee was more pro-reforms and introduced better liberalization policies. They split DoT in two- one policy maker and the other service provider (DTS) which was later renamed as BSNL. The proposal of raising the stake of foreign investors from 49% to 74% was rejected by the opposite political party and leftist thinkers. Domestic business groups wanted the government to privatize VSNL. Finally in April 2002, the government decided to cut its stake of 53% to 26% in VSNL and to throw it open for sale to private enterprises. TATA finally took 25% stake in VSNL.
This was a gateway to many foreign investors to get entry into the Indian Telecom Markets. After March 2000, the government became more liberal in making policies and issuing licenses to private operators. The government further reduced license fees for cellular service providers and increased the allowable stake to 74% for foreign companies. Because of all these factors, the service fees finally reduced and the call costs were cut greatly enabling every common middle class family in India to afford a cell phone. Nearly 32 million handsets were sold in India. The data reveals the real potential for growth of the Indian mobile market. In March 2008 the total GSM and CDMA mobile subscriber base in the country was 375 million, which represented a nearly 50% growth when compared with previous year. As the unbranded Chinese cell phones which do not have International Mobile Equipment Identity (IMEI) numbers pose a serious security risk to the country, Mobile network operators therefore planned to suspend the usage of around 30 million mobile phones (about 8 % of all mobiles in the country) by 30 April. 5-6 years the average monthly subscribers additions were around 0.05 to 0.1 million only and the total mobile subscribers base in December 2002 stood at 10.5 millions. However, after a number of proactive initiatives were taken by regulators and licensors, the total number of mobile subscribers has increased greatly to 617 million subscribers as of May 2010.
India has opted for the use of both the GSM (global system for mobile communications) and CDMA (code-division multiple access) technologies in the mobile sector. In addition to landline and mobile phones, some of the companies also provide the WLL service. The mobile tariffs in India have also become lowest in the world. A new mobile connection can be activated with a monthly commitment of US$0.15 only. In 2005 alone additions increased to around 2 million per month in the year 2003-04 and 2004-05.
In June 2009, the Government of India banned the import of several mobile phones manufactured in China citing concerns over quality and the lack of IMEI's which make it difficult for authorities in India to track the sale and use of such phones. In April 2010, the Government was also reported to be blocking Indian service providers from purchasing Chinese mobile technology citing concerns that Chinese hackers could compromise the Indian telecommunications network during times of national emergency. A series of attacks on Indian government websites and computer networks by suspected Chinese hackers has also made Indian regulators suspicious with regards to the import of potentially sensitive equipment from China. The companies reported to be affected by this are Huawei Technologies and ZTE.
With a subscriber base of more than 650 million,the Mobile telecommunications system in India is the second largest in the world and it was thrown open to private players in the 1990s. The country is divided into multiple zones, called circles (roughly along state boundaries). Government and several private players run local and long distance telephone services. Competition has caused prices to drop and calls across India are one of the cheapest in the world. The rates are supposed to go down further with new measures to be taken by the Information Ministry.In September 2004, the number of mobile phone connections crossed the number of fixed-line connections and presently dwarfs the wireline segment by a ratio of around 20:1. The mobile subscriber base has grown by a factor of over a hundred and thirty, from 5 million subscribers in 2001 to over 650 million subscribers as of July 2010 (a period of less than 9 years) . India primarily follows the GSM mobile system, in the 900 MHz band. Recent operators also operate in the 1800 MHz band. The dominant players are Airtel, Reliance Infocomm, Vodafone, Idea cellular and BSNL/MTNL. There are many smaller players, with operations in only a few states. International roaming agreements exist between most operators and many foreign carriers. India is divided into 23 telecom circles.
Cheap Calls to India from Australia - Stay Connected with Loved Ones!
Are you based in Australia but have family and friends in India that you call frequently? You know that international calls can be expensive, but what if I told you that there's a way to save money on your calls and still stay connected with your loved ones in India?
Introducing our low-cost call service for cheap calls to India from Australia. With our service, you can make unlimited calls to any landline or mobile number in India for a low, flat rate. No hidden fees, no extra charges - just clear, quality calls at a price you can afford.
Why Choose Our Service for Cheap Calls to India from Australia?
Crystal-clear call quality
Low, flat rate for unlimited calls
No hidden fees or extra charges
Easy sign-up process
Instant activation
With our service, you can enjoy the peace of mind that comes with knowing that you're getting the best possible call quality, at a price you can afford. So why wait? Sign up today and start saving on your international calls to India from Australia!
How to Get Started with Cheap Calls to India from Australia
Getting started with our service is easy. Simply sign up on our website, download our app, and start making calls to India from Australia. With instant activation, you can start saving on your international calls right away!
So why wait? Sign up for our low-cost call service for cheap calls to India from Australia today, and start enjoying clear, quality calls to your loved ones in India at a price you can afford!