Cheap calls to Hungary with premium quality

Cheap international calls to HUNGARY

Local time in Budapest is 12:15 pm Monday.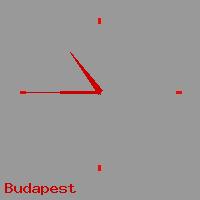 Make cheap International calls to Hungary from 20 cents per call with no connection fee, no hidden cost and no contract. You simply dial from your sip phone to call your friends or family members in Hungary. With ClicknCall you can drastically reduce your international calling cost. You don't even need any Internet connection to make cheap calls to Hungary!
---
You can make cheap international calls to Hungary from Australia with high quality.

Only 10¢ per SMS message sent to Hungary mobile from your PC.
---
Call rates to Hungary

Destination
Prefix
Rate (AUD)
Charge Unit
Hungary - mobiles
3620
9¢
per minute
Hungary - mobiles
3630
9¢
per minute
Hungary - mobiles
3670
9¢
per minute
Hungary - landlines
361
20¢
per call
Hungary - landlines
362
20¢
per call
Hungary - landlines
363
20¢
per call
Hungary - landlines
364
20¢
per call
Hungary - landlines
365
20¢
per call
Hungary - landlines
366
20¢
per call
Hungary - landlines
367
20¢
per call
Hungary - landlines
368
20¢
per call
Hungary - landlines
3691
20¢
per call
Hungary - landlines
3692
20¢
per call
Hungary - landlines
3693
20¢
per call
Hungary - landlines
3694
20¢
per call
Hungary - landlines
3695
20¢
per call
Hungary - landlines
3696
20¢
per call
Hungary - landlines
3699
20¢
per call
Hungary cellular-tesco
3631
7.5¢
per minute
---
Making cheap calls to Hungary has never been easier! Call another country: