Cheap calls to Germany with premium quality

Cheap international calls to GERMANY

Local time in Berlin is 7:08 am Sunday.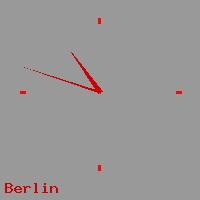 Make cheap International calls to Germany from 20 cents per call with no connection fee, no hidden cost and no contract. You simply dial from your sip phone to call your friends or family members in Germany. With ClicknCall you can drastically reduce your international calling cost. You don't even need any Internet connection to make cheap calls to Germany!
---
You can make cheap international calls to Germany from Australia with high quality.

Only 10¢ per SMS message sent to Germany mobile from your PC.
---
Call rates to Germany

Destination
Prefix
Rate (AUD)
Charge Unit
Germany - mobiles
4915
12¢
per minute
Germany - mobiles
4916
12¢
per minute
Germany - mobiles
4917
12¢
per minute
Germany - landline
492
20¢
per call
Germany - landline
493
20¢
per call
Germany - landline
494
20¢
per call
Germany - landline
495
20¢
per call
Germany - landline
496
20¢
per call
Germany - landline
497
20¢
per call
Germany - landline
498
20¢
per call
Germany - landline
49911
20¢
per call
Germany - landline
49931
20¢
per call
Germany - landline
49941
20¢
per call
Germany - landlines
499364
20¢
per call
Germany cellular-eplus
49155
7.5¢
per minute
Germany cellular-eplus
49157
7.5¢
per minute
Germany cellular-eplus
49163
7.5¢
per minute
Germany cellular-eplus
49177
7.5¢
per minute
Germany cellular-eplus
49178
7.5¢
per minute
Germany cellular-lycamobile
491521
7.5¢
per minute
Germany cellular-o2
49159
38.75¢
per minute
Germany cellular-o2
49176
38.75¢
per minute
Germany cellular-o2
49179
38.75¢
per minute
Germany cellular-tmobile
49175
7.5¢
per minute
Germany cellular-tmobile
49171
7.5¢
per minute
Germany cellular-tmobile
49170
7.5¢
per minute
Germany cellular-tmobile
49160
7.5¢
per minute
Germany cellular-tmobile
49151
7.5¢
per minute
Germany cellular-vodafone
49174
7.5¢
per minute
Germany cellular-vodafone
49173
7.5¢
per minute
Germany cellular-vodafone
49172
7.5¢
per minute
Germany cellular-vodafone
49162
7.5¢
per minute
Germany cellular-vodafone
49152
7.5¢
per minute
Germany premium
4918
295¢
per minute
Germany premium
4919
295¢
per minute
Germany premium
49900
295¢
per minute
Germany - national access
4932
9.5¢
per minute
Germany - mobiles
49700
12¢
per minute
Germany - mobiles
49701
12¢
per minute
Germany shared cost
49180
55¢
per minute
Germany special mvno mobile
4915555
65¢
per minute
---
Making cheap calls to Germany has never been easier! Call another country: