Cheap calls to Chile with premium quality

Cheap international calls to CHILE

Local time in Continental is 8:14 am Monday.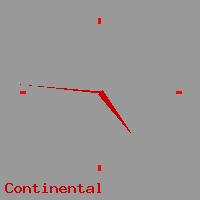 Make cheap International calls to Chile from 20 cents per call with no connection fee, no hidden cost and no contract. You simply dial from your sip phone to call your friends or family members in Chile. With ClicknCall you can drastically reduce your international calling cost. You don't even need any Internet connection to make cheap calls to Chile!
---
You can make cheap international calls to Chile from Australia with high quality.

Only 10¢ per SMS message sent to Chile mobile from your PC.
---
Call rates to Chile

Destination
Prefix
Rate (AUD)
Charge Unit
Chile - mobiles
569
17.78¢
per minute
Chile - landlines
562
20¢
per call
Chile - landlines
563
20¢
per call
Chile - landlines
564
20¢
per call
Chile - landlines
565
20¢
per call
Chile - landlines
566
20¢
per call
Chile - easter island
563210
5¢
per minute
Chile - mobiles
5621
17.78¢
per minute
Chile - mobiles
56299
17.78¢
per minute
Chile - mobiles
56568
17.78¢
per minute
Chile - mobiles
56569
17.78¢
per minute
Chile - mobiles
5660
17.78¢
per minute
Chile - landlines
5671
20¢
per call
Chile - landlines
5672
20¢
per call
Chile - landlines
5673
20¢
per call
Chile - rural
56724
87¢
per minute
Chile - rural
562196
87¢
per minute
Chile - rural
562198
87¢
per minute
Chile - rural
562930
87¢
per minute
Chile - rural
5632198
87¢
per minute
Chile - rural
5633198
87¢
per minute
Chile - rural
5634198
87¢
per minute
Chile - rural
5635198
87¢
per minute
Chile - rural
5641197
87¢
per minute
Chile - rural
5642197
87¢
per minute
Chile - rural
5642198
87¢
per minute
Chile - rural
5643197
87¢
per minute
Chile - rural
5643198
87¢
per minute
Chile - rural
56722
87¢
per minute
Chile - rural
5645197
87¢
per minute
Chile - rural
5645198
87¢
per minute
Chile - rural
5651198
87¢
per minute
Chile - rural
5652198
87¢
per minute
Chile - rural
5653198
87¢
per minute
Chile - rural
5655198
87¢
per minute
Chile - rural
5661198
87¢
per minute
Chile - rural
5663197
87¢
per minute
Chile - rural
5664197
87¢
per minute
Chile - rural
5665197
87¢
per minute
Chile - rural
5665198
87¢
per minute
Chile - rural
5667198
87¢
per minute
Chile - rural
5671197
87¢
per minute
Chile - rural
5671198
87¢
per minute
Chile - rural
5672198
87¢
per minute
Chile - rural
5673197
87¢
per minute
Chile - rural
5673198
87¢
per minute
Chile - rural
5675197
87¢
per minute
Chile - rural
5675198
87¢
per minute
Chile - rural
56735
87¢
per minute
---
Making cheap calls to Chile has never been easier! Call another country: