Please note you don't have to use a softphone in order to use our VoIP service. You can use "Webcall", "ANI callback" or "SMS callback" without any software.
Linksys PAP2 Configuration
|
Zoiper Configuration
|
Nokia N Series sip
|
Gigaset A580IP
|
Netcomm NB9_NB9W
|
Netcomm wireless N300
|
Netcomm v300
|
Billion 7404
|
Cisco ATA 186/188
|
Netgear DG834DV
|
X-lite 4 phone
|
Grandstream Handytone
|
3CXPhone for iPhone
|
3CXPhone for Android
|
SipDroid on Android
3CX Voip phone configuration
3CX is a free Windows SIP softphone. Here is the configuration for 3CX SIP using ClicknCall as the sip provider.
Step 1
Download and install the 3CX phone, when it first opens the following screen appears:
Click "Create profile" to continue.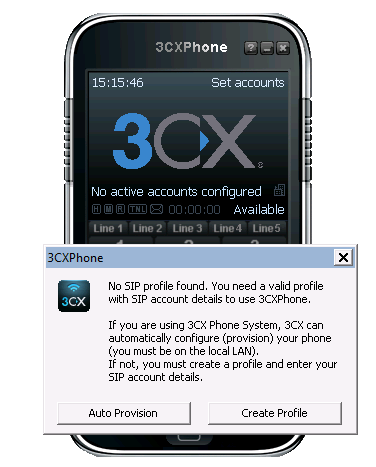 Step 2
Click "New" and give it a name such as "ClicknCall":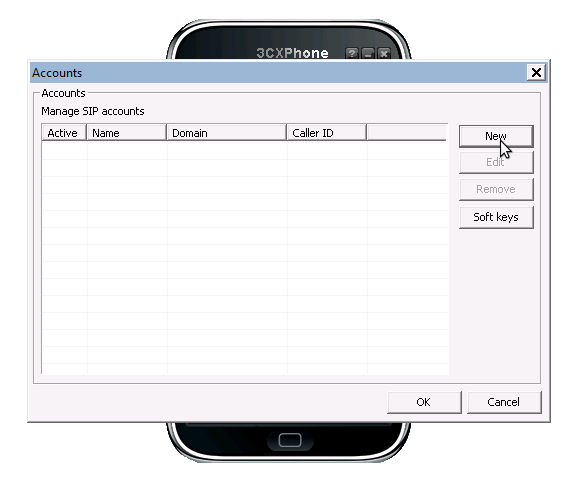 Step 3
Type in your 10-digit ClicknCall username and password, enter "sip.clickncallnow.com" in the "My location" section and click OK.
Please try not to copy/paste the username/password from the welcome email because sometimes an extra space could be introduced when copying/paste thus making the password wrong.
Please try typing them in instead.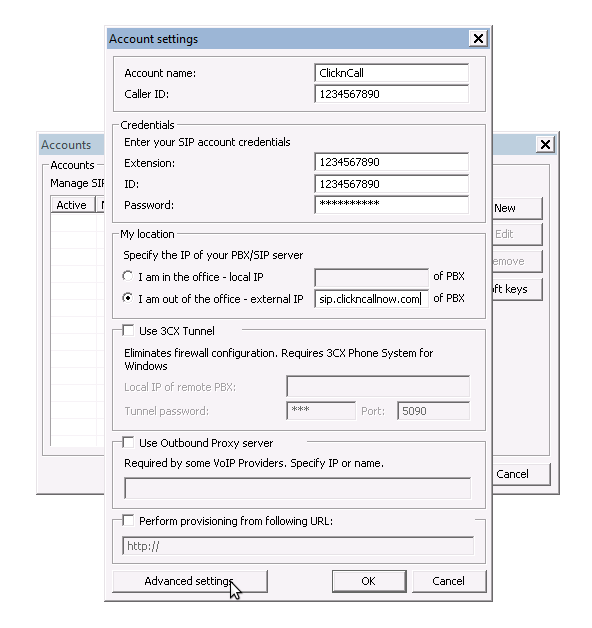 Step 4
Start making cheap calls! Please remember to include area code such as 02, 03, 07, 08 in front if you are calling Australian landlines.